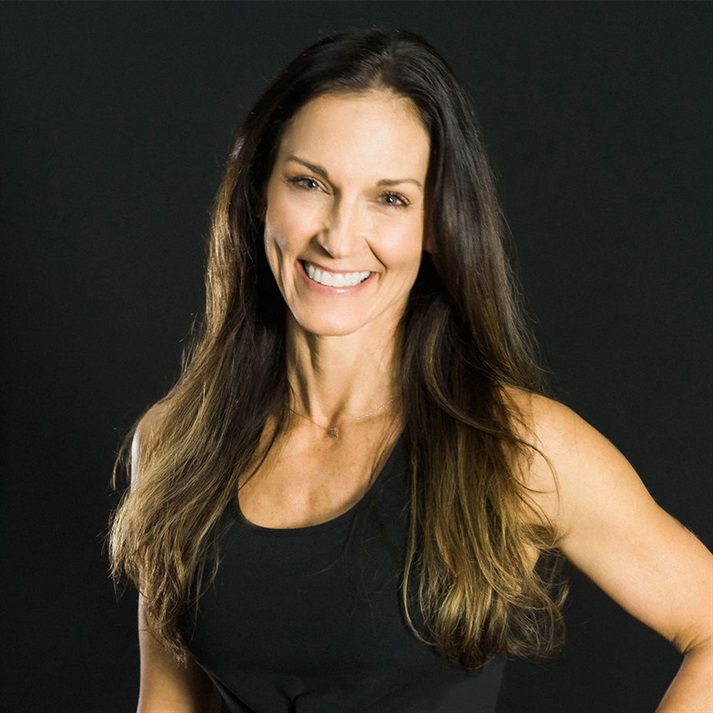 Amy McCauley Ronda Owner
We are each born with a purpose. From the moment we inhale our first breath, God has
a plan for us. The discovery of that purpose happens to each of us at different stages of
our lives. For me, it was when I was 19 years old. I walked into my first group Fitness
class and knew that I was meant to teach. Throughout my career in fitness I have had
moments of impact. Many big accomplishments like getting my college degree, writing
a book, producing two Pilates DVDs, and opening my own studio but that's not what makes
me who I am. It's something much, much more than my accomplishments, it's my
connection to people. It's the lives I have changed along the way that gives me the
most satisfaction, along with my husband and children, my church, and my family.

When I teach, it gives me the ability to use my voice to help people break down their
walls and let me in. It's the moment when I connect to each person that I am able to
work through them. We all have our own insecurities, fears, and doubts. For me, it's been
my most painful experiences that have led me to my greatest self. I've learned that true
identity is found when we surrender to what we cannot change and embrace what we
can. We all have times when we feel like we are walking through a desert. It's
knowing we are not alone that gives us the strength to move forward.

When I walk into my studio each day, I look for new opportunies to give love. You never
know what someone is going through when they step into your class. This is the
moment to capture. Our voice is the most powerful tool we have to connect with others.

Every class I teach has a different message. Pilates and Barre are my soul-searching
classes where my students can let go and flow with their bodies. The music, my voice,
the feeling of freedom through movement. In Boot Camp, Hiit, Power Punch it's taking
yourself to the edge. Where you don't think you can hold on for another second…. And
then you do! Burn Factor was my magical creation during 2020 Covid Quarantine. For
three months I held zoom classes with my clients and we mastered the "burn" with
weights/cans, etc. whatever we had at home. Someone once said to me "you could
create an entire workout with a shoe lace and paper clip and so I did. It just goes to
show that with imagination, all things are possible.

There's no script in life. I allow myself to be vulnerable so that god may speak through
me. Physical fitness is much like faith. We must trust the process in order to grow and
change. Our bodies are our temples. When someone comes to me, they must be open
to change or our time together is merely a workout. It's the ones who listen, learn and
love who benefit the fullest from my practice with them. A dear friend once said, "faith is
like the wind; you can't see it but you can feel it".

When you dedicate daily to your health, you begin to build a foundation. Once you
establish the foundation, it creates your center, and from the center you grow. When we
stand in the shoes of judgment our soul lies empty. When we look through the lenses of
others, our hearts open to endless possibilities.
OUR CULTURE

Our One Word Wall
I wanted my studio to be more than a place for people to come and workout, sweat, and go home. I wanted people to feel a part of something special. Each individual has a purpose and each of us encompasses our own gifts. We have the wall so that each person feels a part of something. Every time we look at the wall we see others' stories. This makes us A Body Empowered. This is our intention. Be present each day, not in thy self but as a core group with a purpose to support each other's journey.
What's Behind the Logo
The logo has a little "e". at the tip of the "e" is a dot to represent "Christ Centered". Then as you see the + where studio meets empowered.
How We Got Started
I began branding A Body Empowered while I was at Golds Gym. In December 2005, I published A Body Empowered by Fitness: Your Guide to A Healthy Lifestyle. Then in December of 2011 I launched my first Pilates DVD: A Body Empowered by Pilates- Change is Coming. In October of 2015 my second DVD was launched: A Body Empowered By Pilates- Part Two . And on November 6th, 2017 the studio was born.